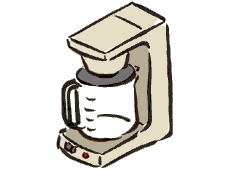 You can forget the Coffee! and you can forget the 25 dollars too! We were just joking! But, now that we got your attention, you can sniff fine online fragrance perfumes right here on your monitor screen!
CAUTION: Please Note:
PLEASE do not press your nose too tight against your monitor screen as the scented area is very sensitive and may cause your computer to crash.
SORRY!
Due to an extraordinary number of visitors, this site is currently flooded and is extremely busy and may be jammed, therefore we must limit access to this page. Please keep trying or check back later. Your participation in this valuable online test is extremely important to us.
Thank you for your patience!
The Research Staff,
Givenchy Perfumes
Macy's Department Store
New York, New York