Alternative
An extremely elusive, squiggly term, "alternative" is one of the more overused terms in the music industry. Generally, alternative applies to music found off the beaten track, artists that one simply does not hear on mainstream sources. In this varied realm the discerning hunter can find artists ranging from the ambient electronic music-scapes of Brian Eno, the dissonant blues-jazz poetics of Captain Beefheart, the primary exponents of what was coined "grunge", Nirvana, to the expressionist work of Laurie Anderson. Alternative music incorporates many of the styles that simply do not fit into any other genre. After all, can a record really be considered alternative when it appears on Billboard's Top Ten?
Be-bop
A genre of jazz started in the mid-1940's that featured a more mellow sound than the hot jazz of Louis Armstrong and King Oliver, along with much more complex melodies and quite a bit of improvisation. It was a sharp contrast to the big band swing style that was popular at the time. The major artists were Charlie Parker and Dizzy Gillespie. Be-bop is extremely popular with jazz collectors.
Big Band (Swing)
A genre of pop music performed by a large group of instrumentalists, usually under the direction of a well-known bandleader. Begun by Paul Whiteman in the 1920's, the big band era reached its peak in the late 1930's and early 1940's under bandleaders such as Benny Goodman, Tommy Dorsey, Harry James, Artie Shaw, Glenn Miller and several dozen others. After 1950, popular music shifted away from the big band sound, but bandleaders such as Lawrence Welk and Guy Lombardo kept the sound alive through the 1970s. The market for earlier big band records is very small. The market for Lawrence Welk records is non-existent
British Invasion
A genre of rock and roll that began with the Beatles in January, 1964, when their song 'I Want To Hold Your Hand' hit the American charts. As a result of the British Invasion, hundreds of British acts who were previously unknown in America began dominating the U.S. record charts. Many U.S. acts and their records were shoved into early and untimely oblivion. The British Invasion never completely stopped and actually continues to this day. Some collectors specialize in British Invasion records.
Bluegrass
A uniquely American musical style, collected as a genre of country & western music. Bluegrass sprang from the string bands of the Appalachian region circa the 1920's. Two major schools exist; the instrumental style, most frequently associated with Bill Monroe, who is considered the father of bluegrass music, and the vocal style, best exemplified by the Stanley Brothers. Bluegrass enjoyed a revival in the 1960s with Flatts and Scruggs? performance of the theme song for the Beverly Hillbillies television show. The market for bluegrass records is small, but quite active.
Blues
A style of African American music that traces its roots to the era of slavery and field shouts, a form of communication not understood by the white slave-masters. The first instrumental blues record was Memphis Blues by the Victor Military Band (Victor 17619, September, 1914), not exactly down home blues, but it did have the word blues in its title. Early the following year, Morton Harvey recorded the song on Victor 17657, released in January, 1915, making it the first vocal blues recording. The first black blues vocal recording, 'That Thing Called Love' by Mamie Smith was released by the Okeh label in February, 1920. Most early blues recordings are rare, as the major labels, i.e., Victor and Columbia, tended to avoid that type of race music. Pre-war releases were generally confined to the smaller and private labels. Blues can range in style from the urban variety (the ballads of Bobby Blue Bland) to country (the early crude rhythms of guitar bangers such as Charlie Patton). It's not always, as some assume, the music of sadness or depression. Blues can just as easily be about joy, sex, or other upbeat material. Frequently-used instruments are the guitar, piano, organ and harmonica (aka the blues harp). This style of music was very influential in the birth of rock and roll and many classic rock songs use the standard blues chord changes. The market for blues records is huge, and blues records are a major part of the collectible record market.
Bubble Gum
A genre of rock and roll that began circa 1968 and featured lightweight music with repetitive juvenile lyrics. Usually performed by studio musicians, and often had tie-ins to cartoon characters. Examples of bubble gum music include 'Sugar, Sugar' by the Archies and 'Simon Says' by the 1910 Fruitgum Company. The market for bubble gum records is very small, but active especially with TV commericals.
Chamber Music
A genre of classical music characterized by smaller ensembles consisting of from four to about twelve performers. It achieved its greatest popularity during the classic era (1750 to 1830) under such towering figures as Mozart and Haydn.
Country
Short for country & western. Also used by blues collectors to identify records featuring acoustic guitar as opposed to city electric guitar. Country blues usually has a rawer sound than city blues.
Country & Western
A type of music which developed out of the folk traditions brought to North America by Anglo-Celtic immigrants. A fusion of black and white musical traditions that emerged from the antebellum South, country & western was originally referred to as hillbilly music by the stiff-collared Northerners and Easterners. Scholars general agree that the first country record was two fiddle tunes, 'Sallie Gooden' and 'Arkansaw Traveler', made for Victor (#18956) in New York in 1922 by Uncle Eck Robertson and Henry Gilliand in 1922. The first major country hit came two years later, when Vernon Dalhart's 'The Prisoner's Song' sold over a million copies. The true beginnings of commercial country music came in August, 1927, when Jimmie Rodgers and the Carter Family cut their first discs for Victor. Country & western continued strong in the 1950s and 1960s with such major artists as Hank Williams (Sr.), Eddie Arnold, Lefty Frizell, Hank Snow, Ernest Tubb, Buck Owens, Kitty Wells, Johnny Cash and Patsy Cline, and then remained strong in the 1970s and 1980s with such stars as Hank Williams (Jr.), Willie Nelson, Dolly Parton, Tammy Wynette, Waylon Jennings, Loretta Lynn, Merle Haggard, and two rock and rollers of the 1950s who made the switch, Jerry Lee Lewis and Conway Twitty. Country & western records of all eras are very avidly collected and are a major part of the record market
Classical Music
An all-encompassing term for music with "European" instrumentation, i.e. violin, woodwind, brass, piano, etc., that is not considered to be in the popular class. This is a major misnomer, for classical? music remains extremely well received by people all over the world. Today, it generally refers to music written for groups of non-electric instruments, composed prior to 1900. This is far too narrow a definition, as there has been some fine solo classical music written, as well as much written after 1900. Classical music records have a small, but avid, collector following.
Dixieland
Early genre of jazz that was popularized in New Orleans - the term was, in fact, an early nickname for that city. Dixieland reached its greatest popularity in the pre-war era. The first recordings of this style of music were by The Original Dixieland Jass (sic) Band for Victor in 1917. It was also heard in the records of King Oliver's Dixie Syncopators and Kid Ory. Later, in the 1950's and 1960's, White performers such as Al Hirt and Pete Fountain carried on the tradition and were the complete antithesis of the cool jazz sounds of such artists as Miles Davis. The market for early Dixieland records is small, but avid. Records by Al Hirt and Pete Fountain are virtually impossible to sell.
Gospel Music
A genre of music with a religious theme. Typically, songs of praise sung in an emotional, exhortative style, gospel has proven most popular in the southern part of the U.S. Some noted white gospel artists include Roy Acuff, Wilma Lee, and Stony Copper. Noted black gospel vocal groups included the Soul Stirrers, Swan Silvetones, and Five Blind Boys. Many black recording stars got their start singing gospel, including Sam Cooke, Lou Rawls, and Aretha Franklin. The market for white gospel records is very small. The market for black gospel records is a little bigger and quite avid.
Heavy Metal
A genre of rock and roll featuring extremely loud guitar riffs and thundering power? chords. Started in the late-1960's/early-1970's by British groups such as Black Sabbath and Led Zeppelin, and continued today with groups such as Metallica. The market for heavy metal records is quite active.
Hillbilly
The original term for country and western music, which fell out of favor in the late 1940s in what may have been the first act of political correctness on the part of the music industry. Early hillbilly music was most often a fiddle tune played by the likes of Eck Robertson, John Carson or Henry Whittier. The designation originated with the group Al Hopkins and the Hillbillies. Today, collectors use the term hillbilly to refer to both the early releases and the later releases that feature the hillbilly sound. The market for hillbilly records, most pre-war releases, is small but avid.
Hip hop
A genre of black street music that evolved from rap. Hip-hop (like rap) is a Jamaican term. It refers to MCs who record over existing tracks. See Also -- rap
Honky Tonk
A genre of rock and roll and Rockabilly, term coined in the early 60's, Notable instrumental group, The "Ventures" usually a rhythmic 4/4 beat. Song samples Honky Tonk, Kansas City.
Jazz
An extremely broad spectrum of music, encompassing and/or incorporating many musical styles and sounds including blues, swing, boogie-woogie, ragtime, dixieland, modern, improvisational, and a host of others. While jazz is difficult to define today due to its numerous variants, most historians agree that jazz grew out of the New Orleans dance bands of the 1890's. The first jazz music to be recorded as such was made in 1917 by a group of white musicians calling themselves 'The Original Dixieland Jass' (sic) Band. No doubt, this was due to racial prejudices in place in the early 20th century, as most of the early jazz musicians were black. Such legends as Kid Ory, King Oliver, Louis Armstrong, Sidney Bechet and Johnny Dodds would have to wait till the 1920s before they would be recorded for prosterity. Jazz traveled up the Mississippi to Memphis, St. Louis and Chicago, then traveled west to Kansas City and east to New York. In the 1940's and 1950's, the be-bop and cool jazz genres produced stars such as Charlie Parker, Dizzy Gillespie, and Miles Davis. The late 1950's and early 1960's saw the rise of avant-garde, free form jazz as practiced by John Coltrane, Cecil Taylor, Ornette Coleman, and Sun Ra. The late 60's and the 1970's saw jazz meld with rock and roll to create the fusion genre. While the market for jazz records is not as big as the market for rock and roll, blues, and rhythm and blues, it is nonetheless a very viable marketplace with lots of collector interest. Post-war jazz albums are especially popular in Japan.
Rhythm & Blues
A term which emerged shortly after WWII to describe the music formerly known as race or blues music. A derivative of blues and jazz, rhythm & blues was generally more lively than the pre-war blues style, adding a dance beat for many of its variations. The term was first used by RCA Victor in the late 1940's to describe their offerings aimed at the black buying audience. In June, 1949, the term was first used by Billboard magazine in reference to their black charts. Rhythm & blues has been used to describe a wide variety of musical styles. Among these; the big band style dance hall blues/jump or combo blues of Lucky Millinder, Tiny Bradshaw, Big Joe Turner, LaVern Baker, Louis Jordan, Ruth Brown, Wynonie Harris and others; the slower, quieter club rhythm & blues of Ivory Joe Hunter, Cecil Grant, etc.; and the vocal group singing of the Orioles, Cardinals, Spaniels, Moonglows, Flamingos, Platters, Clovers, Crows, etc. The label most closely associated with the rise of rhythm & blues in the early 1950's was Atlantic, whose stable read like a Who's Who of classic R&B artists. In the 1960's, rhythm & blues blended further with rock and roll (Berry Gordy's Motown label, among others, playing a pivotal role), and moved R&B into the mainstream of pop music. In August, 1969, Billboard magazine renamed its R&B charts Best-Selling Soul Singles, bringing an end to a 20-year naming convention. Collectors today still use rhythm & blues to refer to music made by black artists in the late 1940's and early 1950's, whose innovative sounds contributed to the birth of rock and roll in the mid-1950's. The collectors market for rhythm & blues records is very large.
Rock
Short for "rock and roll."
Rock and Roll
Type of music featuring very danceable rhythm and youth-oriented lyrics. Rock and roll is considered a blend of black rhythm & blues and white country & western swing. Beginning in the mid-1950?s, rock and roll has had a dramatic impact on the culture of the United States and most of the rest of the world. There is considerable debate about what record should be considered the first rock and roll record. The Record Universe editors? choice is Bill Haley's 1953 record, 'Crazy Man Crazy'. In the record and music memorabilia market, rock and roll is by far the most widely collected type of music. DJ Alan Freeman is credited with the term, Rock and Roll.
Rockabilly
A genre of rock and roll with prominent guitar breaks, a hiccupping vocal, and often with a slap bass. It's a form that peaked in early 1956 with 'Blue Suede Shoes' by Carl Perkins, the only true rockabilly hit. By 1958, it was moribund. Also known as The Sun sound. Had a brief revival in the early 1980's via groups such as the Stray Cats. Famous rockabilly artists include Carl Perkins, Charlie Feathers, Roy Orbison, Gene Vincent, and, the most famous rockabilly cat of all, Elvis. There are many other Rockabilly Artist from that musical era. The 'Rockabilly Hall of Fame' located 40 miles west of Nashville in Burns,TN. There are many obscure rockabilly records that are quite rare. The market is decent-sized and collectors are very avid.
Soul Music
A genre of rock and roll that is an extension of rhythm and blues with a more gospel, or shouting type of vocal. Soul evolved into a more sophisticated or uptown sound. Also applies to the more commercial sound of Motown, i.e., the Supremes and Temptations. The Record Universe editors choice for the first soul record, Ray Charles 1955 recording,'I Got A Woman', although it was not called soul at the time. Soul records are a significant part of the rock and roll record collector market. Popular in the 60's with white audiences. Two main sources were Detroit "Motown" and Memphis "Stax".
Surf music
Instrumental rock and roll with an obvious surf theme title, such as 'Bustin' 'Surfboards', 'Wipe Out' and 'Pipeline', or a generic title instrumental with plenty of guitar and reverb, called the wet sound, such as 'Miserlou' by Dick Dale. Popularly associated with the Beach Boys, Jan & Dean, etc., though these acts are eschewed by purists who insist on the instrumental sound. Dick Dale is generally credited with starting the genre in Southern California in 1961. The market for surf records is quite active. Hot rod is an offshoot of surf music.
Swing Music
#See Big Band
Who Does That Song? Song and year information by artist and for artist and year information by song. Writing credits are included for most songs. In addition, there are links between artists who have changed groups and links between artists who have changed their names. Ongoing research provides you with the most accurate song and artist information available anywhere. If you would like to contribute to the research or if you are an independent artist and would like to see your songs listed, please contact us
for more information. A FREE service provided by Bobby Sowell.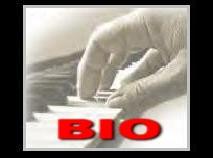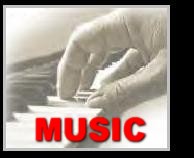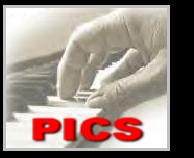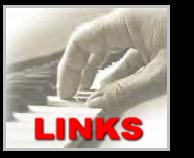 Top of Page