Are you looking to buy a new or used Piano?
Before you buy, read Bobby's advise tips.
It can save you time and money! It's Free!
*New Pianos
*Used Pianos
*Smaller Pianos
*Digital Keyboards
*Determining the Age
*Determining the Value


Buying a piano is a major investment. Just like a car, you should treat your purchase of a piano with at least as much care as you would in buying a car. Here on this page, Pianist and Composer Bobby Sowell offers some general tips and information about buying, refurbishing and maintaining both new and used pianos and digital keyboards. A little time spent before the purchase and some basic maintenance afterward will pay dividends in great sound and an increase in the value of your instrument over time.


New Pianos


A new piano can cost anywhere from $2000 for an inexpensive starter upright to over $100,000 for a Steinway concert grand. Thus, a piano purchase constitutes a major investment and should be done with care and as much preparation as you can. Unfortunately, just as in car showrooms, many salesmen in piano showrooms are not knowledgeable and will sometimes try to steer you in the direction that leads to the largest commission for them. Your best defense in this situation is preparation and knowledge. It may well be worth your money to pay a piano technician to go with you to the showroom to help you evaluate the choices and prices. Investigate carefully the seller's warranty and ability to back the warranty locally. Check if you can "trade-up" a starter piano for full credit later on a better piano. Find out if you can return the piano to the seller for a full refund if you find the piano doesn't work for your needs after you get it home. Consider both the space you have available and the acoustics of the room you plan to place the piano in. A bright-sounding piano might be great for a heavily carpeted and curtained room, but sound terrible in an acoustically brighter room.

Did you know that most reputable piano dealers will buy your piano back from you for the same exact dollar amount you initially paid for it or even more depending on the condition, up to ten years from the date of purchase and in some cases there is no time limit (Baldwin, Steinway and Yamaha) for a upgrade or a trade in? What this says, is that purchasing a piano is an investment, unlike a car, it increases in value.


Used Pianos


Grand Pianos: It's worth the extra time and effort to seek a grand piano made prior to World War II, and, if it has not been reconditioned/rebuilt, have this done. Brand names to look for: Steinway, Mason & Hamlin, Baldwin, Chickering. A good place to start looking for the older pianos is by contacting reputable dealers in pianos and making your desires known or consistently looking in the newspapers for these pianos. Also, estate sales can be a good source of piano treasures. A rebuilt classic piano is generally substantially cheaper than a new piano and, if properly rebuilt, may well be a better instrument than many new pianos. Rebuilt pianos of name manufacturers like those mentioned above have been increasing in value at as much as 50% per year recently, so they represent a good financial, as well as a musical investment.


Smaller Pianos


Brand names that Bobby recommends include the above mentioned pianos as well as Yahama, Walters, Sohmer, Boston. We do not recommend grand pianos from the last three manufacturers. When purchasing any used piano, it is well worth your while before making any final purchase to get a technician to look at the piano, especially the guts of the instrument: the pinblock, sound board, strings, felts, pedals, etc. A piano that might look like a dream might need some major work done. If you are looking to play it immediately, then you might need to keep looking for a piano in better shape.


Digital Keyboards


To capture as much of the acoustical piano feel as possible, we suggest, in the ideal situation, a digital keyboard with the full 88 touch-sensitive keys and at least the damper pedal. Expect to pay $1000 or more for a keyboard of this type. Such a keyboard could reasonably be expected to satisfy your needs for the first year of lessons. Keep in mind that you can get an inexpensive starter acoustic piano for about $2000, so your decision to purchase an expensive digital keyboard should be based more on its ability to be interfaced to a computer than the money you might save in the short term. In the long run, you will find that a digital keyboard is an adjunct to, rather than a substitute for, an acoustic piano.

For those considering a keyboard or synthesizer for MIDI recording on a computer, we can offer no better advice than that of Robert Finley, one of our Artist/Educator Interviewees and one of the world's finest authors of MIDI sequences for the piano. His interview has great tips on MIDI equipment and on getting started recording MIDI sequences.

If you're not sure of your or your children's level of interest in learning to play, or you want to try piano training software on your computer, or you simply don't want to spend a lot of money, a smaller, more inexpensive keyboard can suffice for a few months. These keyboards can be purchased for under $200. Typically, they will have 4 or 5 octaves (about half a full keyboard) and may or may not be touch sensitive. Some will have a rudimentary damper pedal. If you're considering this kind of keyboard, make sure that it is "MIDI compatible" and that it has MIDI in and MIDI out ports on the back, or alternatively, a single port for connection to the MIDI port of your sound card. There are several hardware/software combinations available which provide such a simple keyboard, along with piano training software. They list for around $200-$250 and are readily available at several discount and computer stores, online computer software stores, etc.

If you're a garage sale aficionado or you're willing to spend time reading the classified ads, you can often pick up these kinds of systems or keyboards for next to nothing. If you do that, make sure the keyboard works and that you get all the accompanying software and manuals, since the software disks may have proprietary MIDI drivers needed to get the keyboard to work properly with your computer. If the seller doesn't have the disks and/or manual, the keyboard may still work under Windows using Windows' native MIDI drivers, but you're taking a chance and should pay less. Most inexpensive keyboards provide the necessary cables for connection to your computer. Be sure to get them when you buy the keyboard. The cables can cost $30-$50 if you have to buy them separately. Although inexpensive keyboards and keyboard software combinations have considerable limitations than larger keyboards, I have found that they work well with virtually all music software, so long as they are MIDI compatible.


Determining the Age and Value of a Used Piano


To do both of these, you'll need the manufacturer's name and the serial number of the piano. The manufacturer's name is usually readily visible on the outside of the piano just below the keyboard. If not visible there, it can usually be found decalled on the sound board and, often, on the underside of a grand and on the back side of an upright. The serial number on an upright piano can usually be found engraved on the metal plate inside the piano and/or engraved on the pinblock. On grand pianos, the serial number is normally engraved into the portion of the plate nearest the keyboard, on the pinblock, and/or on the front part of the keyframe, though you will probably have to remove the keyslip to access this last location.

We cannot tell you the value of a used piano, because many factors (manufacturer, date of manufacture, condition, location, method of sale, availability of qualified buyers, etc.) go into a realistic estimate of a piano's value in a given local market. Your best bet for determining the likely value of a used piano is to hire a qualified piano technician (i.e., a member of the Piano Technicians Guild) to appraise the piano for you, taking into account your local market. For further assistance, We have included a link to "Piano World" located on down this page, they should answer more of your questions concerning the age and value.


Don't let the music play the piano, Let the piano play the music.
Take care and come back for more future piano tips,
Bobby's Favorite Piano Links
These three links, in order of personal preference, are Bobby's favorite Pianos to play
and perform on and are highly recommended choices. Visit their Showroom and tell
them that Bobby sent you! To visit their web sites click on the links below:


Yamaha Pianos ® Click Here:
Baldwin Pianos ® Click Here:

For even more piano tips, Bobby invites you to visit pianoworld.com
Offering information from how old is my piano to finding that
professional piano tuner, teacher, dealer or mover.
Questions? It's all about Pianos!
Click Here: Piano World







Click here for CDs - Song Downloads





Please Sign Guestbook...




For Booking Information contact: Ph 901-372-0165, Fax 775-665-4975
or send Email to info@bobbysowell.com (click below)

Click below to send Bobby a personal email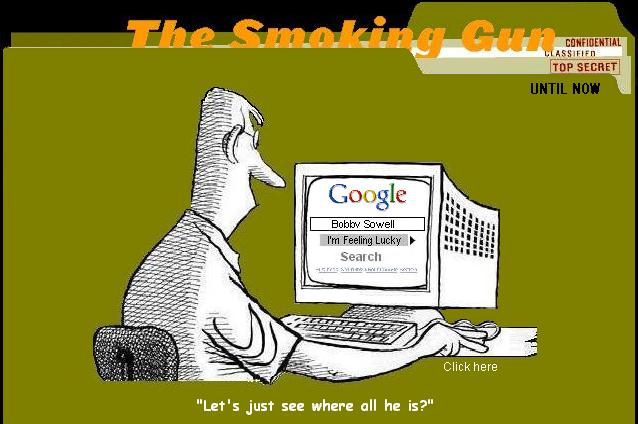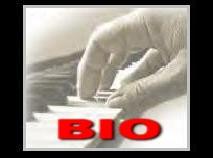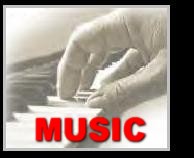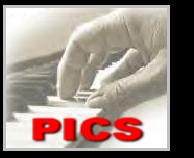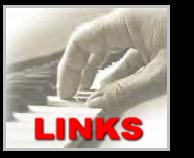 Top of Page
Copyright © 2001 All Rights Reserved