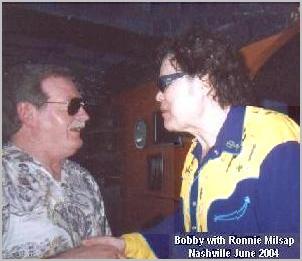 Click here to view Ronnie Milsap's Party Pics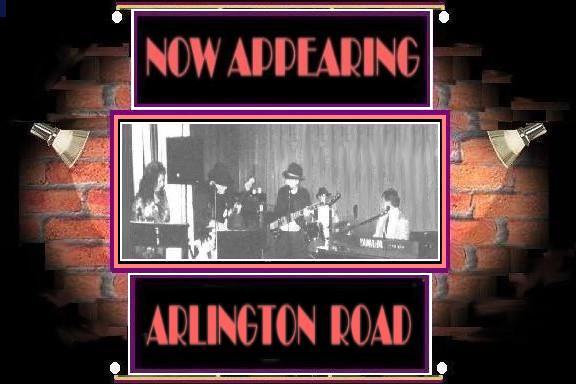 Check out the new
Arlington Road Band Website
COMING SOON TO
A STAGE NEAR YOU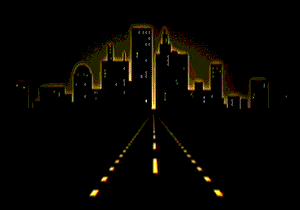 Arlington Road
DISCOVERING NEW TALENT
Every once in a while, a gifted young person with natural God given singing ability comes alone. 14 year old Chrissy Hernandez is such that person. With raw undeveloped talent, good looks, willingness and eagerness to learn, a burning passion for music, loves working a crowd, not just singing but entertaining and a desire to succeed are the ingredients she possesses to guarantee her a shot at making it big in the music business if she so chooses. In today's world where kids have went in about every direction musically speaking including rap, it is refreshing to see a young person with such love and dedication to the old songs. Bobby has brought Chrissy into the band and is working to develop her potential 100%. All the band members enjoys working with her and feels the same as Bobby does. She has a great love for old country classics and her voice is comparable to Patsy Cline. When it comes to young female singers, Bobby has one philosophy to guaranteed success, "take the old classics, redo them and present them as new songs. The old folks will love them and the young folks will think their new songs". Watch for big things to happen and remember the name,
Chrissy Hernandez
.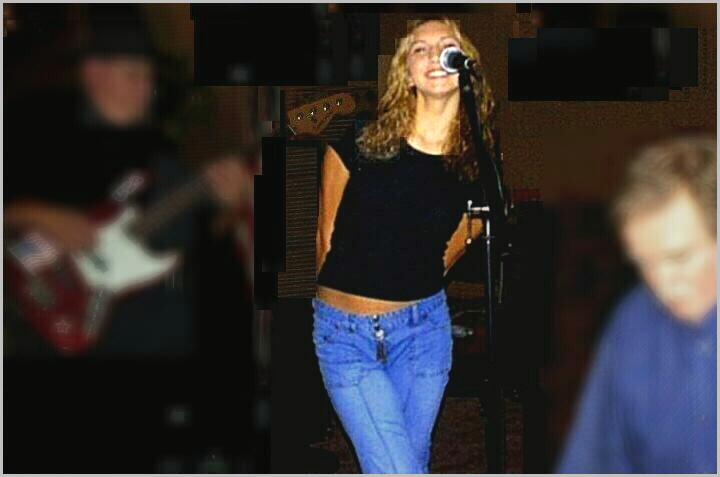 Click here to view more Chrissy Photos
*Click here to view all the NEW Branson, Atlanta and Tunica Pics - Posted July 27th, 2002
SUMMER TOUR 2002
MEMPHIS, TN -
The Bobby Sowell Review
summer tour is finally here and kicks off tomorrow. We're leaving for Branson for one week only. Then Back to Memphis on June 27th. Then on to Atlanta, GA for the 29th, back to the Gold Strike Casino in Tunica, MS - July 26th.
Many thanks to Jim Kail of New Deal Music, Kelli Feathers (yes, she is kin to Charlie Feathers) and Tony, Robin and Chris Booker of Memphis, TN for their untiring efforts and for getting the show on the road.
Special thanks to Renee Hawkings of Columus, GA for being Bobby's special guest in Atlanta. What a beautiful voice! If you are ever in the Columbus, GA area be sure to watch Renee's weekly TV Show every Wednesday morning on Channel 38, WLTZ from 6 - 7 a.m. on the Rise and Shine Show. You can visit her website at:
As Road Manager for Bobby, I would like to say that "The Bobby Sowell Review 2002 Summer Concert Tour" was a tremendous success thanks to the remarkable talent and showmanship of Bobby Sowell and special guest performers Melissa Callender, Renee Hawkins and Kelli Feathers, and a special thanks to the band members, Toney, Robin & Chris Booker and Tim Lynch for their outstanding contributions. I am proud and fortunate to be a part of the team and look forward with excitement and anticipation to the next outstanding tour. Keep on Rockn' Bobby!

-Jim Kail






TRAGIC LOSE ON DECEMBER 20, 2002

MEMPHIS, TN -

It's with the utmost regret that I am reporting this tragic news. I wish to express my deepest sympathy for the lose of Robin Booker who died December 20, 2002 and my sincere love, compassion and condolences goes out to her husband Toney, her son Chrisopher and her daughter Kelley. Robin along with husband Toney (Bass) and Son Chris (Drummer) was part of my summer 2002 show and appeared with me in Atlanta this past summer. Robin did back up vocals. She will be dearly missed. While upon this earth, her life touched many and now God has called her home. A memorial service celebrating Robin's life will be conducted at Ellendale United Methodist Church at 3:00 PM December 29, 2002 in Bartlett, TN. The family requests that memorials be sent to Ellendale United Methodist Church. My prayers are with Toney and his Family and may the Holy Spirit bring comfort and peace to him and his family through this difficult time.

MEMORIAL SERVICE UPDATE

DEC 30, 2002

- I must say that I have never attended a memorial service so full of grace and beautiful as Robin's. A testimonial on her life. I know as she looked down from heaven she saw a memorial full of love, compassion and was well pleased. The sanitary was filled with wall to wall people to pay their respects and say good-bye to Robin. The remarkable composure of Toney and Chris at the podium as they delivered the most dynamic tribute I have ever heard toward a wife and a Mother. Yes, Robin was loved as demonstrated by all the people who attended the service. I remember an old saying that is still so very much true. "It is better to have loved and lost than to never have loved at all" What a tremendous display of that love was shown during the service. Now, comes the healing for the family. My prayers go out to Toney, Chris, Kelly and the other family members as they continue on. May God bring them comfort and strength.

-Bobby
*Click here to view the GoldStrike Casnio Concert Tunica Pics - Posted July 27th, 2002
2003 UPDATES
Mid-South Fair
Bobby Sowell
has gracefully excepted an Invitation by the Mid-South Fair to be on this year's 2003 Youth Talent judge's panel. (Sept. 19th thru Sept. 26th) This Youth Talent Contest is the largest amateur contest in the world and has been inviting youth talent for the last 51 years. Bobby won it when he was 18 years old. The contestants are invited from many preliminaries from a 7 state area during the calendar year. Bobby and the rest of the Judges will see between 650-700 acts crossing the stage during this time frame before they decide which act will progress to be the Grand Award Winner. The program's sole purpose is the discovery, development and encouragement of young entertainers in a positive, family-oriented forum. Contestants are offered the chance to compete for over $25,000 in cash and prizes as well as $10,000 in scholarships and National Network TV appearances. Bobby says, "I appreciate the Invitation and consider it an honor and my way of giving it back, It will help my career, pride and ego as well as my reputation knowing I may have a small part in someone's future music endeavors and for that I am grateful." Who knows where it may lead? Bobby could be the next "Simon"!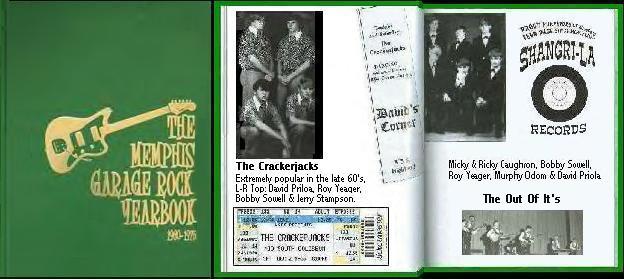 Click here to view the Bobby Sowell pages
From a waitress to an American Idol...
Congradulations to Kelly Clarkson!
I have been in the music business a long time and have been exposed to excellent talent and extra ordinary female voices. After hearing all the contestants on Fox Network's American Idol, during every episode, my professional opinion is with the Judges. With talent above and beyond all the rest, I think Kelly Clarkson has the best voice, charisma, sex appeal (not blond but that wholesome small town brunette look) and the best all around national appeal to truly be the next American Idol. And she will! Watch her popularity explode! I believe the timing is right for her to become the next female superstar. The American public is tired of the Brittany Spears and all the rest of the so called Pop Sex Symbols. How refreshing to finally have someone new! A truly remarkable new American Idol! Good luck Kelly, you've earned it!
-Bobby Sowell
Click here: To visit www.kellyclarkson.com Website
Click here: To visit www.kellyfanclub.net Website
A REAL TRUE FISHING STORY
NASHVILLE, TN - (Excerpt from Jam Magazine interview - May 2002)
What kind of project would an artist-in-residence at home come up with? How about fishing? This is a fishing story that Bobby Sowell recalls one of the strangest experiences he has ever had.
JM: Being from Tennessee, do you enjoy fishing?
No, not at all! I've never caught a fish. I have never gone fishing but once. Oh I've gone boating any number of times, both in streams and rivers and in the ocean, but I've never caught anything. (at least not a fish) And that really doesn't bother me. I love boats, love the water, I just never saw the attraction of sitting there, holding a rod and reel, and hoping that a fish would come by and mistake some sort of gaudy plastic lure for its lunch. No, I much prefer my fish to come in those little pretty plastic containers at the grocery store.
JM:
Now for the rest of the story...
People who do love fishing are very passionate about it. And what could be a more perfect this holiday week than one about fishing. But this is a story about Bobby Sowell, so you know that it won't be exactly what you might expect. Anyway here is a true fishing story unlike you never heard before.

It was the year 1970 and Bobby was at home on military leave in Memphis after a tour of duty in Vietnam. His long time childhood friend Gene Taylor kept bugging Bobby to go fishing out on McKellar Lake. After using every kind of excuse for not wanting to go, and the enticement of plenty of cold beer, Bobby finally agreed to go fishing.

They were out on the lake about an hour. Gene was really getting into the fishing. Bobby being board and drinking the cold beer picked up the binoculars and started checking out the lake from far and near. All of a sudden he spotted something black floating in the water. He told Gene, "let's go check it out!" They pulled alone side of the object to discover that it was a saxophone case. So, Bobby picked the case up, opened it and found a beautiful Alto saxophone. The case was air tight and did not damage the sax. They figured that it was thrown overboard from a Mississippi River boat. It had no markings on it. So, what's the point of this story you ask? Well the only time that Bobby went fishing, he caught a 10 LB saxophone! What a unique fishing story!
Saxophone Update...
Bobby took that sax to Florida with him where he was stationed and began playing it. After a lot of practice, he got to be pretty good at it. He had played the sax (1st chair) in the High School Band. However, after a drunken spree and an argument with his 1st wife, she sold it for $100.00 without Bobby knowing it and that ended his saxophone playing ambitions! She had also chopped up his guitar into tiny pieces and buried it in the backyard. He returned to his first love, the piano (too big to bury). Bobby did get another wife but he never picked up another saxophone or fishing rod.
-Martin Bowers, Jam Magazine